One of my personal down time and unwind goals is to get back to reading. There was a time I would read several books in a week. Then I got told "You read too much!" And the person who said it made such a fuss so many times, that gradually and eventually I caved. I read less and less, sometimes lucky if I read a couple of books a year.
But I've missed reading, I've missed the inspiration it gave me. I've missed how some books can be so vivid I could see the story play out in my head. Slowly I've found my way back to my beloved books, but not to the extent I would like it to be. So therefore, I have decided to do some reading challenges this year. CHALLENGE ACCEPTED!
Here's a list of challenges I'll be doing, there's still time to hop on the reading train if you so dare :D
Witchy Bibliophile
–
35+ books is my goal


My goal is Dragonrider: 75 books
My goal:
I'm on fire! – Read 16+ more books


My goal: Goddess Read 41+ books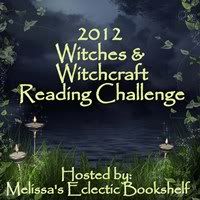 My goal:
Mother:
Read 11 - 15 Witchy Books
On the Roof: 6-10 Challenges
Ellie
has
read 0 books toward her goal of 50 books.